Onboarding for New Store Owners
Training designed to acclimate new store owners for the climb to Higher Ground
A blended, collaborative approach
Base Camp Training positions New Owners for long term success with a blended, collaborative approach
Receive 16 - 18 weeks of comprehensive, hands on, world-class training prior to soft open

- Ace operating systems
- Tools
- Technology needed to successfully operate an Ace store
Training is delivered via e-learning courses




In-store visits
Virtual coaching sessions




Learn to apply the proven Ace Way of Retailing to reach the peak of your potential
Training Program Highlights
New Owner e-learning
modules to learn Ace store operating systems
5 day in-store
Center of Excellence training, learning from one of Ace's best-in-class Pinnacle Retailers
One-to-One Prescriptive Coaching
from our Professional Retail Services (PRS) Training team on what you need to know to prepare for soft opening and up to your 1st year anniversary
Tools
to recruit top talent and develop highly engaged and knowledgeable associates
Ongoing Biweekly Project Check-ins
with New Owner Support Team to track progress of activities leading up to soft open and post opening
New Owner Leadership Summit
to develop your vision and mission
Training of all new associates led by Professional Retail Services (PRS) Training Consultants
prior to soft opening
Access to all 30+ Ace Management Academy
Leadership Development and Operations Management Training Sessions
Access to all 30+ Ace Management Academy
Leadership Development and Operations Management Training Sessions
Check out how Ace supports new owners in the below video.
Guidance, through PRS Training Consultants
Ace's Professional Retail Services (PRS) Training Consultants specialize in opening new stores and lead the Base Camp New Owner Training. A dedicated Training Consultant provides coaching from the time Ace Membership is approved up to the store's 1st anniversary.
Support, through Trusted Advisors
New Owner Support Team: A District Manager (DM), Project Manager (PM) and Professional Retail Services (PRS) Training Consultant check-in on a biweekly basis or more often to keep tasks and training on course.
Ace Subject Matter Experts demonstrate through virtual workshops, eLearning and consultations how Ace's collective strength extends far beyond a wholesale operation. Owners learn how to leverage this extensive support network to their competitive advantage.
Best-in-class Pinnacle Retailers demonstrate and mentor new owners in a 5 day in-store Center of Excellence training.
New Owners will learn from one another at a New Owner Leadership Summit and build out their vision and mission.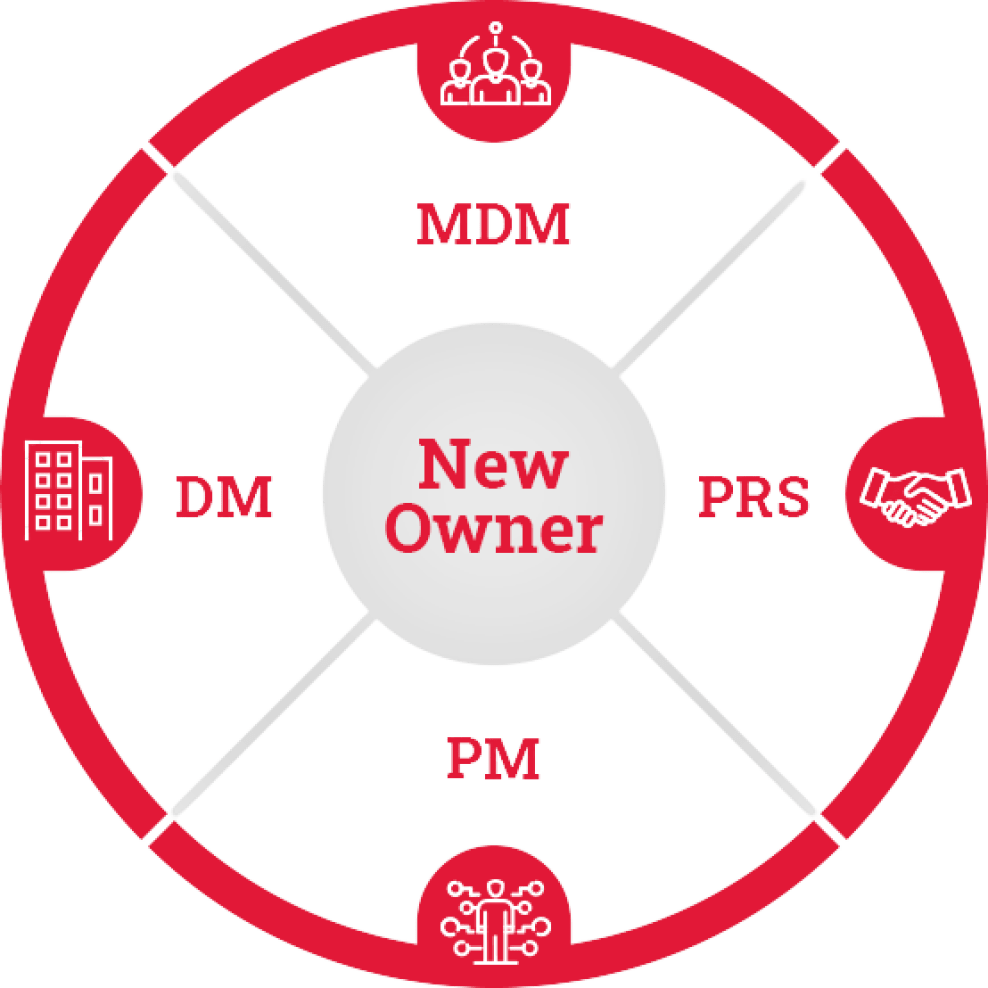 My overall experience with the in store training was phenomenal. I found the most beneficial part of the training to be working side by side with people who have been running an efficient store for several years. Observing sales associates working with customers, assistant managers working with sales associates, owners working with managers, gave me the full picture I needed before we actually open up our own store. I felt that I had such a better understanding and confidence in what we need to achieve when opening our store. I also have now gained new Ace peers and friends who have offered to be a point of contact if things arise that we have questions about. I can only hope that our team and store are as excellent as the store I trained at.
Navigation, through Ace Learning Place, Ace's Online Learning Portal
A comprehensive learning plan with access to on-demand courses and instructor-led training will clearly identify the systems and best practices that have been proven in best-in-class Ace Hardware stores and how and when to leverage them.